It's important to remember that Pride, social highlight and party extraordinaire that it's become, started with a riot. Half a century ago the LGBT community (with trans women of color right up front) had enough of institutionalized bigotry and fought back hard against a pointless police raid at the Stonewall Inn. Our community comes together in cities across the globe every June to celebrate, and to remember. So on this fiftieth anniversary of an incredibly bold act of reclamation and visibility by a group of queer underdog New Yorkers, it's fitting to look at where we came from and the progress we've made—in St. Louis and across the country.
Here are some of the major events.
1969 Stonewall Riots
In the late hours of June 28, 1969, police raided the Stonewall Inn, a gay bar located in the Greenwich Village neighborhood of New York City. The raid sparked a riot among bar patrons and neighborhood residents, leading to six days of violent clashes with law enforcement. The Stonewall Riots served as a catalyst for the LGBTQIA+ rights movement across the globe.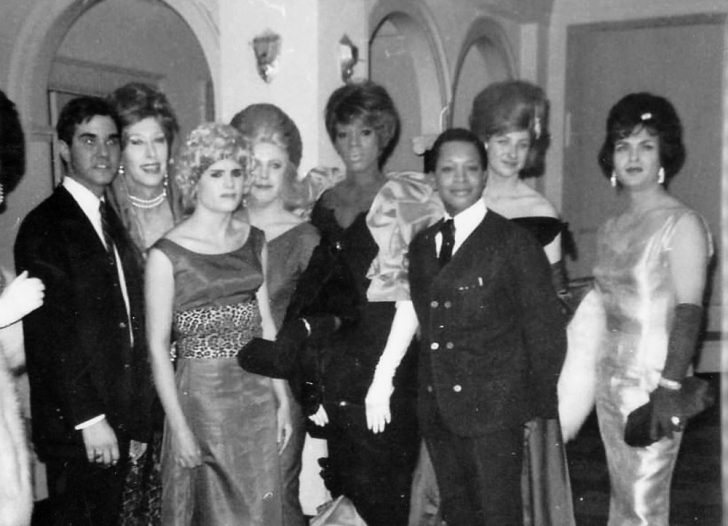 1969 St. Louis' Stonewall
The Gateway Arch was four years old, men were walking on the moon, and the St. Louis LGBTQIA+ community was still mostly living in the shadows. Gay men cruised local bath houses and parks. Lesbians played in bar-sponsored sports teams, and the East Side was the go-to for after-hours partying and drag performances.
On Halloween night in 1969, nine young men donned female attire and hit the bars on St. Louis's gay strip in the Midtown neighborhood, near Grand and Olive. Shortly after midnight the men were arrested for violating the city's long-standing laws against "masquerading," or appearing dressed as the opposite sex. A new local gay rights organization, the Mandrake Society, sprung into action to assist the men with their bail and subsequent court case, which was ultimately dismissed. For years, the Mandrake Society held an annual Halloween Ball to protest the 1969 arrests and advocate for LGBTQIA+ rights. St. Louis' masquerading law would not be overturned until 1985.
1979 Gay Pride Weekend
From April 20-22, 1979, Washington University hosted a Gay Pride Weekend that featured workshops, films, a dance and a faith-based service. The weekend, combined with St. Louisans' participation in the groundbreaking National March on Washington for Lesbian and Gay Rights in October 1979, would pave the way for St. Louis' first official Pride festivities in April 1980.
1980 St. Louis Pride Events
After returning to St. Louis from the March on Washington, a couple of groups independently began to plan the region's first official Pride-related activities. After some duplicative efforts, one group (The Celebration Committee) organized events from April 12 to April 19 at locations around the city. The other group (The Magnolia Committee) focused solely on the April 20 march and rally in the Central West End and Washington University. Pride festivals have been held in St. Louis every year since.
1981 Gay News Telegraph
The first Pride was galvanizing for the community, and in 1981 Jim Thomas and a crew of volunteers began publishing the Gay News Telegraph, an eight-page paper focused on news and advocacy. In the early '80s, as the Lesbian and Gay News Telegraph, it was distributed all over the Midwest. In 2000, it was renamed the Vital Voice, which continues publishing online today.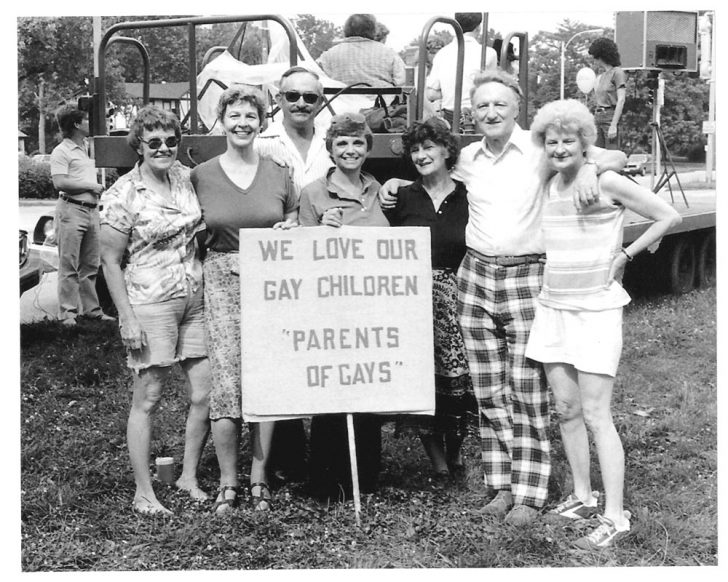 1985 Saint Louis Effort for AIDS
In the early days of the AIDS epidemic, a group of volunteers realized people in St. Louis were scared of, uninformed about and dying of a terrible new illness. They worked out of bars and church basements to cobble together care and information, finally gaining nonprofit status as the Saint Louis Effort for AIDS in 1985. The city has a long history at the forefront of the fight, with St. Louis teenager Robert Rayford often described as the first North American to die of the disease, in 1969. Doctors then didn't know what ailed him, but Rayford's saved tissues were later tested and evaluated, proving invaluable pieces of the medical puzzle.
1999 St. Louis Black Pride Festival
Almost twenty years after St. Louis Pride events became a summer standard, LGBT folks of color inaugurated a complimentary festival of their own. Black Pride takes place in August, extending Pride season throughout the summer.
2007 QFest
In 2007, the venerable Cinema St. Louis added another jewel to its crown. The same organization that's been bringing the must-see St. Louis International Film Festival to the Gateway City added QFest St. Louis. Over several days each spring, the festival brings the very best of local, national and international queer cinema to the big screen, highlighting the joys, sorrows and everyday lives of LGBT people.
2008 Metro East PrideFest
In 2008, the Illinois side of the region launched its own Pride celebration. The summer's earliest festival now serves to kick off Pride season in greater St. Louis.
2009 Show Me Marriage Equality
In 2009, the state Supreme Court in our northern neighbor, Iowa, legalized same-sex marriage. Ed Reggi of Show Me No Hate, a marriage equality coalition, traveled to Iowa and married his husband, Scott Emanuel — and brought a bus full of couples with him. Plenty more busses and plenty more couples made the trek. These days, however, it's no longer necessary: Marriage equality is the law of the land in the United States thanks to the 2015 Supreme Court decision in Obergefell v. Hodges.
2012 Tower Grove Pride
When Pride St. Louis moved out of Tower Grove Park, a contingent from the neighborhood wanted to maintain a presence along South Grand Boulevard, in line with the more laidback, funkier, DIY feel of the area. The result was Tower Grove Pride, which has been growing ever since and has moved from the street back into the park.
2013 MTUG
After 2013's Pride celebration, a group volunteers led by Sayer Johnson saw a need for a larger trans presence — in both the festivities and in the city over all. Metro Trans Umbrella Group has been providing resources, community and support for transgender, genderqueer, agender, intersex, questioning and all other trans-expansive people ever since.
2014 Pride St. Charles
Two St. Charles moms — straight women with gay kids — were staffing a Pride booth for PFLAG and found themselves wondering where the celebration was in their neck of the woods.. Realizing there wasn't one, they got busy, founding Pride St. Charles in 2014.
2019 PrideFest
On June 29 and 30, join with thousands of St. Louisans and out-of-towners for "Millions of Moments," PrideFest's 2019 celebration. Icona Pop and Taylor Dane headline the downtown event.
Historical photos courtesy St. Louis LGBT History Project